Caremox AG Tablet 625 mg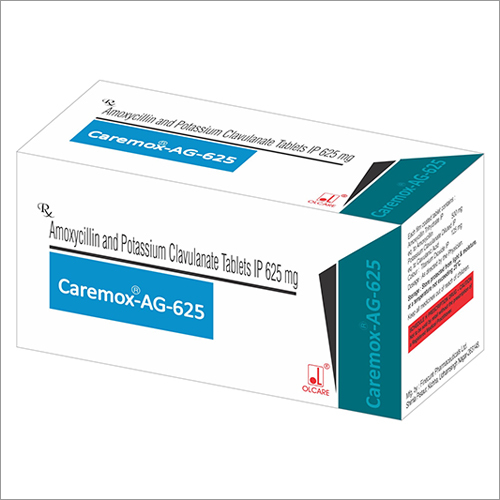 Caremox AG Tablet 625 mg
Product Description
We are actively engrossed in offering Caremox AG Tablets 625 mg, which are used to treat many different infections caused by bacteria, such as sinusitis, pneumonia, ear infections and bronchitis. These tablets are demanded for their purity and effectiveness. We offer these tablets in air-tight packaging material to maintain its long shelf life. Apart from this, these tablets work by stopping the growth of bacteria. They are the combination of amoxicillin and clavulanic acid. These medicines belong to the class of antibiotics.
Please inform the doctor if the patient is allergic to antibiotics. If the patient has liver problems, jaundice and severe allergic reactions, he or she should tell the doctor before taking this medicine. The most common side-effects of these Caremox AG Tablets 625 mg are headache, dizziness, nausea, vomiting and diarrhea.
Take Caremox AG Tablets 625 mg in the same dose and duration as advised by the healthcare professional. Swallow them as a whole without chewing, crushing or breaking them.
Composition :Cefuroxime 500 mg + Clavulanic Acid 125 mg
Packing :10 x 6